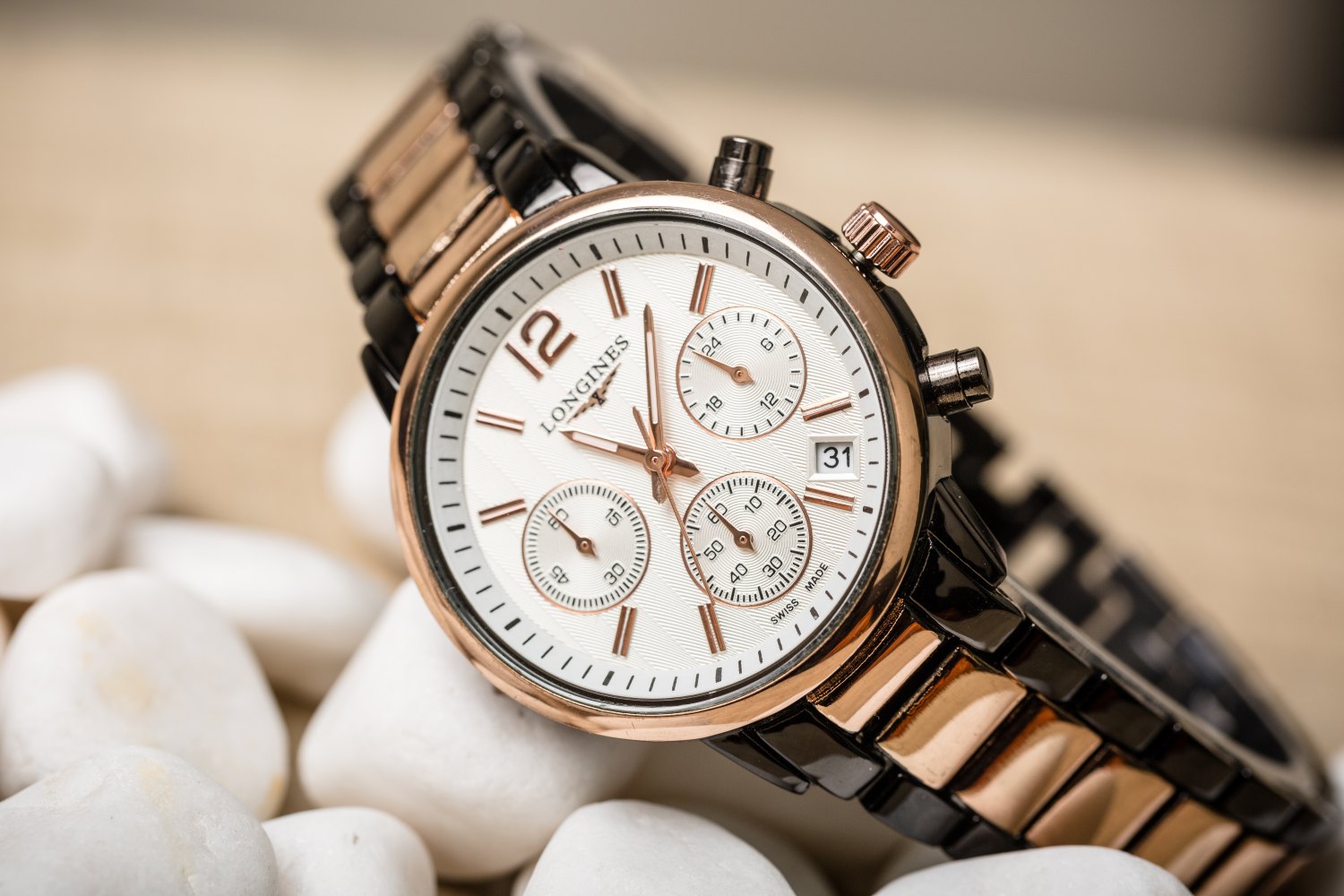 Longines Watch Winder
Back to Barrington Watch Winders Blog
Enhancing Timekeeping Elegance: Barrington Watch Winders for Longines Watches
The world of luxury watches holds a timeless allure, and when it comes to epitomising sophistication and precision, Longines stands among the foremost horological brands. Longines watches exude a classic charm that transcends generations, becoming cherished heirlooms for watch enthusiasts worldwide.
To ensure these timepieces continue to function flawlessly and retain their allure, investing in a high-quality watch winder is essential. Enter Barrington Watch Winders – a brand synonymous with excellence and precision, offering the perfect synergy with Longines watches.
In this blog, we explore the significant benefits of Barrington Watch Winders for Longines watches, accentuating their impeccable craftsmanship and harmonious relationship with horological elegance.
The History of Longines Watches
Longines Watches, founded in 1832 in Saint-Imier, Switzerland, has a remarkable history of over 180 years. Originally a trading office for watch movements, it evolved under Ernest Francillon's leadership into a renowned watch brand. Longines became known for its pioneering precision in watchmaking, earning awards and recognition in international exhibitions.
The brand ventured into aviation timekeeping and sports timing, becoming the official timekeeper for various sporting events, including the Olympic Games. Embracing both mechanical and quartz technology, Longines adapted to industry changes and joined the Swatch Group in 1983. Today, Longines remains celebrated for its elegant, reliable, and affordable luxury timepieces, upholding its legacy of precision, innovation, and classic design.
Unmatched Precision and Craftsmanship
Barrington Watch Winders are renowned for their exquisite craftsmanship and unwavering commitment to precision engineering. Just like Longines, Barrington is devoted to creating products of the highest quality, ensuring every timepiece under their care receives the utmost attention and care.
Longines watches are revered for their exceptional accuracy and entrusting them to a Barrington Watch Winder ensures that the timepieces continue to operate at their peak performance. The intricate movements of both Longines watches and Barrington Watch Winders work together harmoniously, delivering unmatched precision that keeps the watches wound to perfection.
Tailored for Longines Watches
Barrington Watch Winders recognise that one size does not fit all, and their products are meticulously designed to cater to the specific needs of Longines watches. Each Barrington watch winder offers customisable settings to accommodate the unique requirements of various Longines timepieces, such as their winding direction and TPD (turns per day).
This tailor-made approach guarantees that Longines watches receive the optimal winding, preventing overwinding and ensuring the longevity of their delicate movements. With Barrington Watch Winders, Longines owners can rest assured that their treasured timepieces are in the best hands.
Find out how many turns per day your watch needs, and which direction to turn it – multiple rotation settings: clockwise, counter-clockwise or alternating – in our Is my watch compatible section.
Preserving Timeless Beauty
Longines watches are more than just timekeeping devices; they are works of art that reflect timeless beauty. Barrington Watch Winders share this philosophy, recognising that luxury watches deserve to be displayed and preserved with utmost care.
Barrington watch winders feature transparent glass panels, allowing collectors to showcase their Longines watches even while being wound. The elegant design of Barrington watch winders complements the aesthetic appeal of Longines timepieces, creating a perfect harmony between functionality and artistry.
Ideal for Watch Collectors and Enthusiasts
For avid watch collectors and enthusiasts, Barrington Watch Winders are a dream come true. Designed with multiple watch capacity, single watch winders, special edition watch winders, multi watch winders, and more, these watch winders cater to the needs of those with diverse watch collections.
Whether you own a single Longines masterpiece or a curated collection, Barrington Watch Winders offer the perfect solution for keeping all your timepieces operating smoothly. With multiple winding options and adjustable settings, collectors can easily accommodate various models of Longines watches within their Barrington watch winders, providing the utmost convenience.
Read more in our blogs Why do I need a watch winder? and What is a watch winder? which covers many questions including what does a watch winder do, and how does a watch winder work?
Purchase a Barrington for your Longines today
In the world of luxury horology, Longines watches stand as an embodiment of timeless elegance and precision engineering. To complement these masterpieces and ensure their continued excellence, investing in a Barrington Longines Watch Winder is a wise and harmonious choice. With a shared dedication to craftsmanship, precision, and aesthetics, our watch winders are tailor-made to cater to the unique needs of Longines timepieces.
Preserving the timeless beauty and functionality of Longines watches, Barrington Watch Winders assure the accuracy of these cherished timekeepers. Whether you are a seasoned watch collector or a devoted Longines enthusiast, the pairing of Longines watches and Barrington Watch Winders promises an enduring legacy of horological elegance.
To view our full range of watch winders, click here:
https://barringtonwatchwinders.com/collections/watch-winders
If you have any questions relating to Longines Watch Winders, give us a call on 01494 410126 or email us sales@barringtonwatchwinders.com and we will be happy to help.
Time Keeping accuracy
All things watch related
Keep reading for all things watch related...