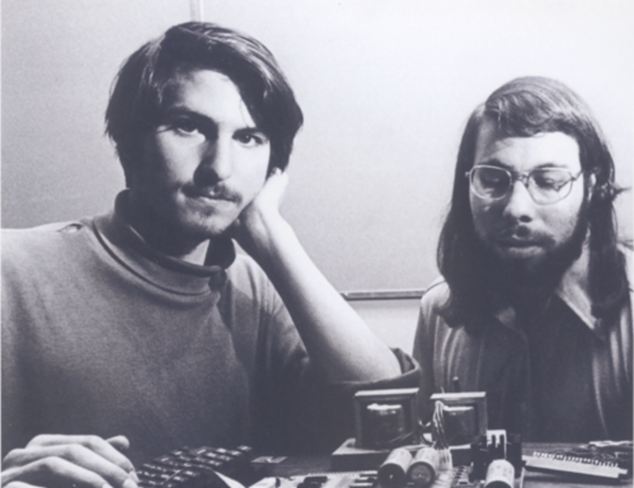 Winder Wonder #17: Mini Drones, Apple 1 & The Pavlok
Back to Barrington Watch Winders Blog
Welcome to our twice-monthly dose of news and developments from the world of technology. This week meet the world's smallest ever drone, a wristband which will zap you into action and find out why a vintage Apple 1 didn't make it's estimated auction price...
Is this Pocket Drone a Sign of a Dystopian Future?
The whole world may be drone crazy (and increasingly worried about privacy as a result), but this brand new piece of pocket-sized spying technology gives the industry even more reasons to be concerned.
Small enough to fit comfortably in your palm, the miniature drone, built by geniuses at Delft University of Technology in the Netherlands, weighs just 4 grams and houses the world's smallest functioning drone-mounted camera. Designed to make flying personal drones safer in populated areas, this design is very cool – if a little alarming.
Original Apple 1 Sold at Auction
If you're a big fan of vintage technology (and if you love our collection of elegant watchwinders, we're sure you probably do!), you may be surprised to learn that at an auction of an original Apple 1 computer, the machine for sale did not reach anywhere close to the estimated auction price. Despite being one of the only known computers to have been sold by Steve Jobs himself from his Californian garage back in 1976, the Apple 1 sold at £230,000, significantly below the £260,000 - £380,000 estimate. Perhaps Apple fans are simply more excited by the company's future than its past? Would you love to get your hands on some vintage Appleware? Share your opinions with our readers below...
Give Yourself a Shock
Suffer from a lack of motivation? Wish you felt less apathetic about going to the gym and could steer clear of all those mince pies this Christmas? This year the award for the most masochistic gadget of 2014goes to Pavlok – the fitness wristband which delivers a 255 volt shock when you fail to hit your targets.
Based around the old concept of "Pavlov's dog", this creepy bit of kit won't make you salivate when a bell is rung. Instead it will compel you to keep on running, even when you'd rather be watching telly with a great big pizza. We'll stick to our handsome wristwatches, thank you very much.
Pavlok – genius or psychopathic? Mini drones – awesome or questionable? Apple 1 – very cool or ancient history? Share your views with our readers below.
Interested in an elegant way to care for your automatic watches? Browse our selection of watch winders, designed to keep your timepieces running smoothly and accurately.
Our watch winders are a practical and stylish solution for watch enthusiasts and collectors alike. Find the right one for your needs and elevate your watch care experience.
Visit our collection here.
Discover the difference a quality watch winder can make today.
Time Keeping accuracy
All things watch related
Keep reading for all things watch related...