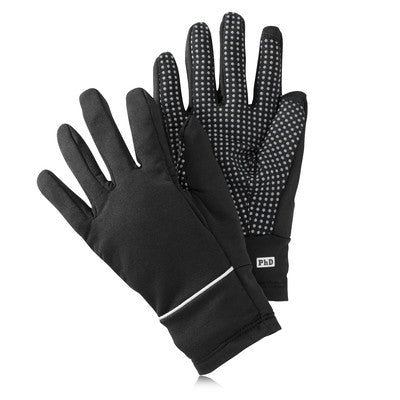 5 of the Best Men's Gloves for Winter 2015
Back to Barrington Watch Winders Blog
From keeping connected with the most advanced responsive gloves on the market, to keeping your mitts warm and dry while you set your next running personal best, there are lots of outstanding gloves on the market this winter. Whether you're keen to looking suave in the season's top accessories, or searching for a pair with a particular purpose, we've rounded up 2015's best men's gloves.
Glider Gloves
They may not look particularly special but Glider Gloves are widely rated as the best capacitive touchscreen gloves available on the market. If you can't put down your smartphone, whatever the weather, these beauties will keep your mitts cosy while you stay connected.
Smartwool PhD HyFi Training Gloves
Again, these puppies probably won't win any beauty pageants, however, for keen runners who refuse to let the wintry weather slow them down, these wind and water resistant gloves made from HyFi nylon are spot on, with silicon dots on palms and fingers for grip and smartphone sensitivity, plus 39% merino wool for extra warmth.
Kimbolton Gloves by Dent's
Time for something a little more dapper. These beauties from historic leather glove makers Dent's (who have been in the business since 1777) are made from the finest deerskin leather and lined with lambswool, with contrasting side walls. Very nice too.
Washed Leather Gloves from Club Monaco
The luxurious washed leather in Club Monaco's cognac shade looks ridiculously decadent and enviable. With a vintage look and feel, and a warm wool and cashmere lining, these are gloves designed to make you feel good.
Colour Block Gloves by Maison Margiela
In search of a softer touch? These luxurious and scrupulously made colour block numbers from Maison Margiela are just he ticket, made beautifully from a carefully chosen wool-cotton blend for warmth, style and durability. Running gloves, driving gloves, leather gloves – what are you in the market for this winter? Share your picks with other readers of our watchwinder blog below.
Interested in an elegant way to care for your automatic watches? Browse our selection of watch winders, designed to keep your timepieces running smoothly and accurately.
Our watch winders are a practical and stylish solution for watch enthusiasts and collectors alike. Find the right one for your needs and elevate your watch care experience.
Visit our collection here.
Discover the difference a quality watch winder can make today.
Time Keeping accuracy
All things watch related
Keep reading for all things watch related...