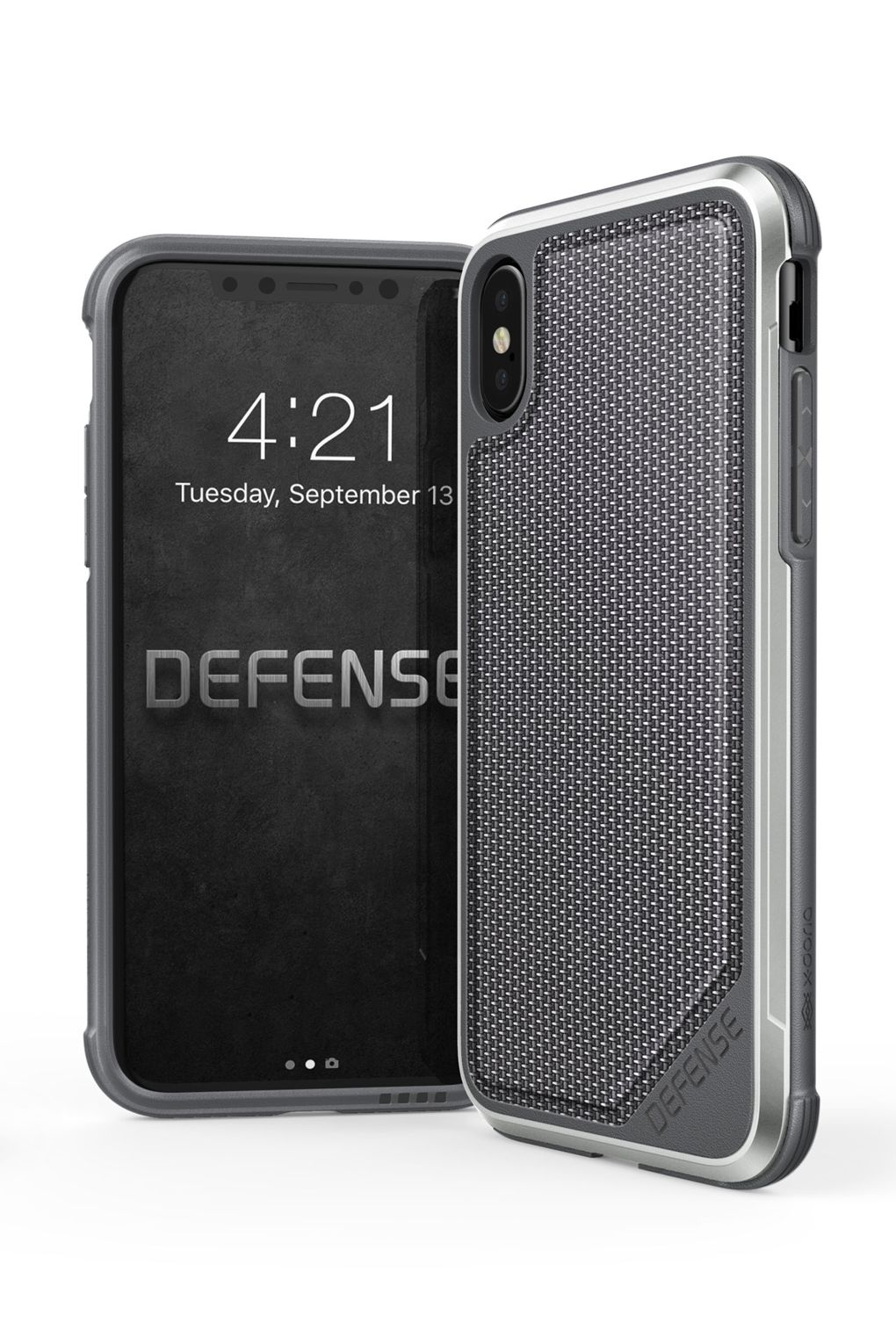 5 of the Best Luxury iPhone XS Cases
Back to Barrington Watch Winders Blog
The iPhone X is the next must-have Apple gadget for those who like to be on the frontlines of technology. Featuring a striking "all glass" design, with a huge 5.8 inch display, this spanking new gadget will also include an A11 Bionic chip and Neural Engine, an enhanced rear camera, Face ID (for unlocking, authentication and even payment) and a whole lot of other clever, souped-up stuff under the surface. If you're itching to get your hands on one, you might also be in the market for an accessory upgrade. What's a stylish timepiece without an elegant watchwinder to keep it in, after all? If that's the case, we've rustled up some of the chicest, sleekest and most elegant iPhone X cases which will keep your superb new technology in appropriately stylish fashion...
1. X-Doria Defense Lux Case
This good-looking rugged case will give your iPhone X a style upgrade while also offering excellent protection and sound enhancement. With an anodized aluminium frame, a polycarbonate interior and a rubber bumper, this cover will survive anything life throws at it, while its smart sound channel gives the bottom speaker a boost too.
2. Greenwich Walker Alcantara iPhone Case
This truly luxurious iPhone X case is made from a combination of stunningly soft-yet-durable beluga leather and electroplated metal, complete with a carbon fibre lining which can even withstand a shotgun. Your phone will be safe as heavily guarded houses in this extremely well-made cover. It's even cleverly magnetic allowing for easy hands-free usage.
3. Proporta Real Leather Folio Case
Super tough and super sleek, this carbon plated case from Proporta is made from soft nappa leather features a bulletproof screen, magnetic "snapback" technology for simple hands-free use and a very handy integrated stand. Oh, and it sports a pleasingly minimal yet stylish design too!
4. FRANKY Case by Ted Baker
Do you value style over substance? There's nothing wrong with that! This case is a good pick if you're not too worried about protecting your iPhone X, but do want to ensure it looks as cool as possible. With a smart cross-hatched, textured hard shell, this is a good pick for fashion-conscious pockets.
5. Mous Limitless Cases
Bored of black? These good-looking cases by Mous will brighten up your pocket with their high quality, textured finishes. These natural-looking options aren't just in vogue, they also include some very smart, protective tech. Each case is lined with impact-absorbing material AiroShock, and features a range of other protective parts. Its steel part is ready to use with the brand's handy magnetic accessories. Will you be buying the iPhone X when it hits stores in October? Is style of substance more important to you when it comes to iPhone cases? Share your tuppence worth below!
Interested in an elegant way to care for your automatic watches? Browse our selection of watch winders, designed to keep your timepieces running smoothly and accurately.
Our watch winders are a practical and stylish solution for watch enthusiasts and collectors alike. Find the right one for your needs and elevate your watch care experience.
Visit our collection here.
Discover the difference a quality watch winder can make today.
Time Keeping accuracy
All things watch related
Keep reading for all things watch related...