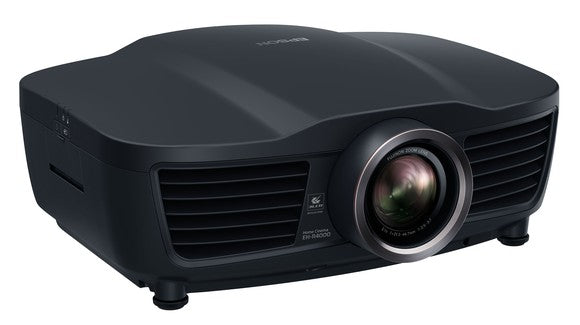 4 Impressive Home Cinema Gadgets for Your Man Cave
Back to Barrington Watch Winders Blog
Film buff? Why not turn your man cave into the ultimate movie-watching Nirvana? These 4 impressive home cinema gadgets will help you get well and truly immersed. Time to pop your timepiece into its single watch winder, close the blinds, stash some cold ones in your mini fridge and prepare for a serious movie marathon...
1. The Beamax Dellegno X Series Pop-up Projector Screen
Say no to big, unsightly projector screens curled up on your ceiling and say yes to 80 inches of beautiful quality screen gliding effortlessly upwards, seemingly from thin air. True "TARDIS-style", luxury home cinema gadgetry.
2. Epson EH-R4000 Reflective 3LCD Projector
With your classy screen ready to go, you're going to need a top-of-the-line projector to make the magic happen. If you're looking for something really impressive, you cannot go far wrong with Epson's EH-R4000 Reflective 3LCD projector. This outstanding piece of kit will set you back a pretty penny, but with an almost silent system, eye-meltingly beautiful colour and the glossiest blacks you'll see from a home cinema projector, this is an investment in cinematographic enjoyment.
Of course, for a truly immersive film-watching experience, you're going to need some epic surround sound to go with your epic visuals. The Monitor Audio R90HT1 regularly tops the charts as the ultimate sound system for home cinemas. With a 390 subwoofer and a 200w amp, this beast will certainly bring the action to your eardrums. Just warn the neighbours first...
4. La-Z-Boy Cool Chair
With your tech in place, it's time to think about your comfort. Does your old sofa really equal the ultimate home cinema experience? If not, the La-Z-Boy Cool Chair is an essential extra. With a mini fridge for beers and snacks in the arm, a 10-point massage system and soft, padded leather, this is a chair designed for marathon movie viewing. Godfather Trilogy, anyone?
Which home cinema gadgets have you got on the go in your man cave? Have you got the ultimate man cave home cinema set up? Share your favorite tech and little extras with our readers below.
Interested in an elegant way to care for your automatic watches? Browse our selection of watch winders, designed to keep your timepieces running smoothly and accurately.
Our watch winders are a practical and stylish solution for watch enthusiasts and collectors alike. Find the right one for your needs and elevate your watch care experience.
Visit our collection here.
Discover the difference a quality watch winder can make today.
Time Keeping accuracy
All things watch related
Keep reading for all things watch related...