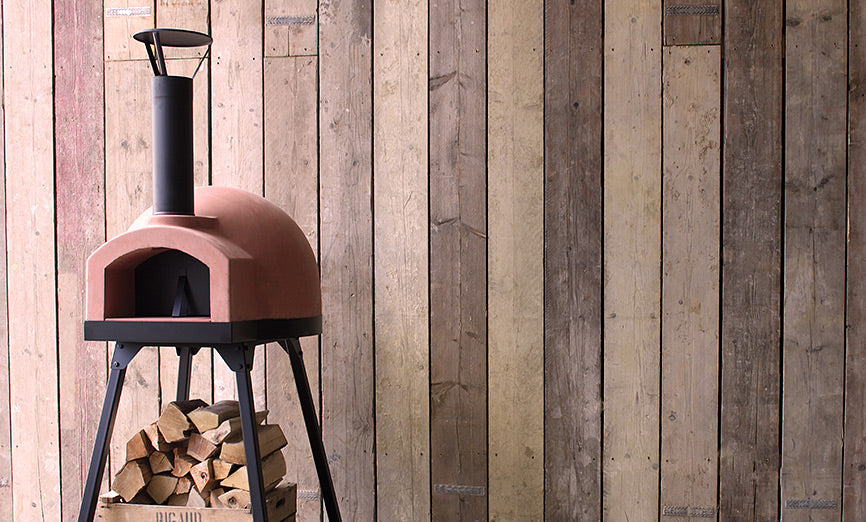 3 Home Pizza Ovens for Your Patio
Back to Barrington Watch Winders Blog
Hibernating away in your man cave might be enjoyable over the colder, wetter months, but as soon as spring arrives getting out and soaking up some sunshine is high on many a gentleman's priority list. Some of you may be cycling fanatics, others may be heading to festival fields, while the rest of you make a beeline for the pub garden. But there's no need to get outward bound to make the most of the outdoors. In fact, some of the best man cave fun a man can have happens in the back garden... If there's anything more gratifying than cooking in the great outdoors, we haven't found it yet. Since time immemorial, men have gathered around the barbeque, beer in hand, to partake in the annual "charring of the sausages". Some of you may be gourmet barbequers with all the kit that entails. Others may be "have a go heroes" with a disposable barbeque from Tesco, a hope and a prayer. Either way - cooking outside in lovely weather with family and friends is just plain great. If you're bored of burgers and want to try your hand at some alternative outdoor cooking, why not invest in a pizza oven to make 2017's outdoor dinners even yummier? The
Barrington Watchwinder
team has rounded up some of the best outdoor pizza ovens for your patio...
1. Stadler Made Pizza Oven
(around £270) From slow cooking on a lower heat, to hot hot hot cooking which creates beautifully crispy pizza, the freshly Kickstarted Stadler Made outdoor oven looks good and makes seriously tasty stuff. Made from pure steel sheets with two baking stones, this puppy can reach temperatures up to 400 degrees Celcius for very versatile outdoor cooking.
2. The Primo 60 GO (£720 - limited offer)
Stylish enough to look attractive in your garden or outdoor area, with heat which can be retained for up to 24 hours, this wood-fired oven can be used for both long, slow, low cooking and super hot pizza making. Big enough for one large pizza or two small pizzas at a time, this stylish option is great if you want a portable pizza oven or have limited space.
3. (£1,650)
Conveniently light, waterproof and crack-resistant, the Dome60 is easy to manoeuvre and a dream to cook with. Totally pre-assembled, setting up this Jamie Oliver outdoor oven is a breeze, while it's healthy width and depth gives you plenty of space to cook up a storm when the weather is fine. From pizzas to flame-roasted vegetable dishes, this good-looking oven is pretty pukka. Do you love to cook outside during the warmer months? What's your favourite bit of kit for outward bound cooking? Have your say and share your garden cooking recipes below.
Interested in an elegant way to care for your automatic watches? Browse our selection of watch winders, designed to keep your timepieces running smoothly and accurately.
Our watch winders are a practical and stylish solution for watch enthusiasts and collectors alike. Find the right one for your needs and elevate your watch care experience.
Visit our collection here.
Discover the difference a quality watch winder can make today.
Time Keeping accuracy
All things watch related
Keep reading for all things watch related...