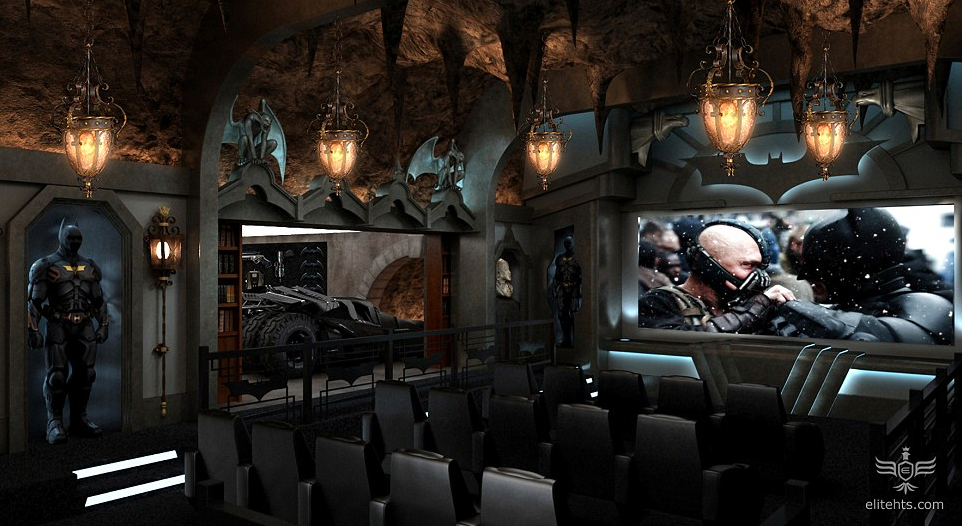 9 Unbelievable Man Caves
Back to Barrington Watch Winders Blog
Whether your retreat is your shed or your home office, we've collected 9 of the most ridiculously cool, ultimate man caves to make you very, very jealous.
1. The Bat Cave
home
cinema complete with batmobile, 180 degree film screen, batsuits, bat computers (whatever those are) and a pretend secret tunnel exit. To the batmobile, Robin!
2. The Games Room
Pool table? Check. Signed sports memorabilia? Check. Massive TV? Check. Floating train set? Check. Well stocked bar? Check and check. This jock of a man pad in Santa Fe puts your puny man cave to shame.
3. The Bar
4. The Court
live
court side in your very own basketball themed man cave. Kudos for the full sized hook and full sized golf swing simulator.
5. The Hells Angel
6. The Kegger
We all like a pint or three, but this man cave has taken its owner's love of beer to the extreme. We'd bet anything there's a heap of brewing equipment just out of shot.
7. The Adventurer
8. The Spaceman
If you like your man caves a little more futuristic, we challenge you to find anything cooler than this.
9. The Connoisseur
Is there anything that goes as well with a Dom Perignon as a whole rack of firearms? No, we didn't think so.
Interested in an elegant way to care for your automatic watches? Browse our selection of watch winders, designed to keep your timepieces running smoothly and accurately.
Our watch winders are a practical and stylish solution for watch enthusiasts and collectors alike. Find the right one for your needs and elevate your watch care experience.
Visit our collection here.
Discover the difference a quality watch winder can make today.
Time Keeping accuracy
All things watch related
Keep reading for all things watch related...