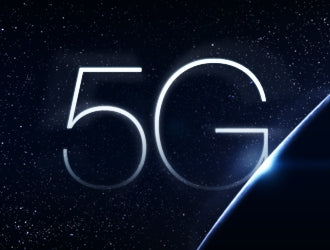 Winder Wonder #18: Santa Trackers & Self-Destructing Smartphones
Back to Barrington Watch Winders Blog
Hello, seasons greetings & welcome back to our fortnightly technology update, full of the latest gadgets and the coolest stories in tech. Today: Track Santa as he travels around the globe in real time, meet the smartphone used by secret agents and find out what a 5G future could look like (we're predicting
automatic watch winders
connected to the Internet of Things!).
Why NORAD Have Been Tracking Santa for 60 Years
The North American Aerospace Defense Command (NORAD) may not sound like the most festive organisation of all time but, 60 years ago a telephone number mix up began this high-tech government body's yearly attempt to track the progress of Father Christmas.
Back in 1955, a department store advertisement encouraged children to telephone Santa. The company gave the wrong number, putting thousands of children through to NORAD rather than an actor or an automated recording.
Colonel Harry Shoup of NORAD immediately instructed telephone operators to give these young callers an update on Santa Claus's progress according to their radars. A tradition which still exists today. Read all about it, or check out St Nicholas's progress on NORAD's interactive map, if you feel like indulging your childish side!
Meet Boeing & BlackBerry's Self-Destructing Smartphone
Have you ever wished that your life was a little less humdrum and a little more James Bond? Do you nurse fears that your smartphone or data could fall into enemy hands?
Well, worry no more. In our privacy-centric world Boeing and BlackBerry have teamed up to develop a smartphone which will wipe all of its data if a threat is detected. The high tech "Black" phone also includes biometric scanners, plus encryption for all calls.
Designed with secret services in mind, this smartphone is not yet available to the public and may never be. Wreathed in mystery the "Black" smartphone remains an enigma...for now.
How Will 5G Shape the Future?
Source
You may think that 5G will simply be a faster version of 3G and 4G, however, industry experts are painting a much richer picture of what this technology could ultimately become. From complexly interconnected smart cities, to driverless cars and even truly remote surgery, 5G could well transform the world as we know it. The BBC website has more information.
Do you think there's a need for high-security gadgets like the Black phone for regular citizens? How do you think 5G will change our future? Would you be interested in a linked up Internet of Things at home? Share your views with our readers below.
Interested in an elegant way to care for your automatic watches? Browse our selection of watch winders, designed to keep your timepieces running smoothly and accurately.
Our watch winders are a practical and stylish solution for watch enthusiasts and collectors alike. Find the right one for your needs and elevate your watch care experience.
Visit our collection here.
Discover the difference a quality watch winder can make today.
Time Keeping accuracy
All things watch related
Keep reading for all things watch related...