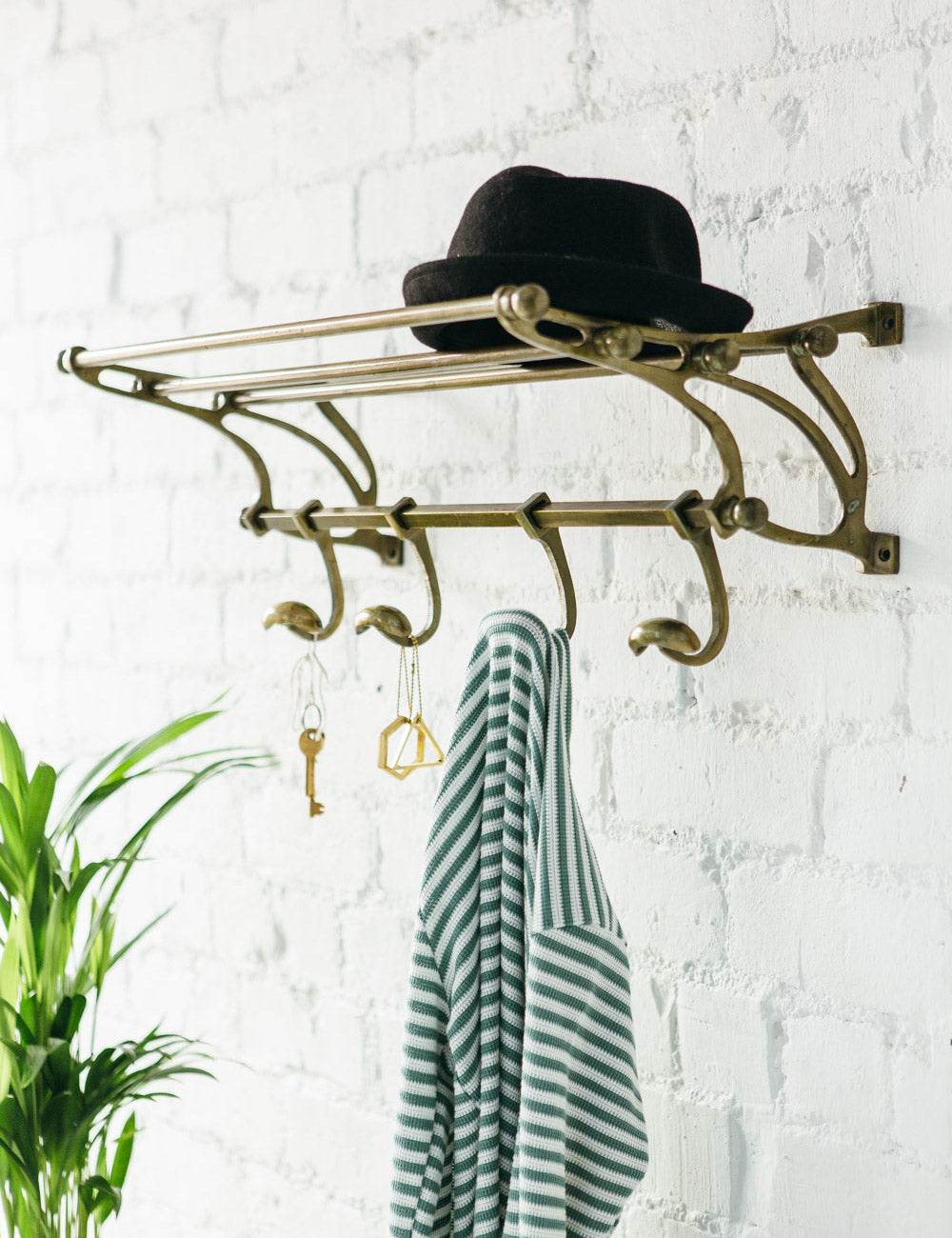 5 of the Best...Stylish Coat Racks for Your Man Cave
Back to Barrington Watch Winders Blog
Just as every man worth his salt needs
a fine watchwinder
in which to keep his timepiece, so too does he need a good looking place to hang his hat. To add a little design flair to your man cave, and to keep your winter wear in good nick, we've searched high and low to bring you some of the most stylish coat stands currently up for grabs. Here's our pick of well designed coat racks for your man cave for 2015...
1. Tree Coat Stand (£199)
For a natural feel with a modern edge, this well-designed coat rack brings charm to any interior, working especially well in a minimalistic or eclectic space. Made with a rich walnut veneer, this is a sleek stand with design and functionality equally represented.
2. Hayman Coat Stand (£579.99)
The steeper price tag on this beautiful piece of modern furniture design reflects its strong aesthetic and admirable construction. With a powerful contemporary look rendered in aluminium, this is a coat rack which effortlessly blends purpose with art.
3. Enchanted Coat Stand (£250)
Striking, graphic and available in a selection of poppy and neutral shades, this stand from Arc Angel Steels seems to be gravity defying, giving any space a spot of understated design "edge".
4. Vintage Cloakroom Bench (£495)
If you prefer your furniture with a more classic or vintage feel, this superb piece from Cambrewood will transport you back to your school days in all the right ways, lending a sophisticated and nostalgic note to your man cave.
5. Carriage Coat Rack (£255)
Short on floorspace but still approve of that heritage look? This wall-mounted option from Rose and Grey echoes the glory days of the railways, with a brass finish and plenty of room for all of your bits and bobs. Which is your favourite coat rack from our list? Perhaps you have a few picks of your own? Share them – and your thoughts – with other readers below.
Interested in an elegant way to care for your automatic watches? Browse our selection of watch winders, designed to keep your timepieces running smoothly and accurately.
Our watch winders are a practical and stylish solution for watch enthusiasts and collectors alike. Find the right one for your needs and elevate your watch care experience.
Visit our collection here.
Discover the difference a quality watch winder can make today.
Time Keeping accuracy
All things watch related
Keep reading for all things watch related...